Description
ELECTRIC SNOW SHOVEL!
Everyone in the northern states who don't already own a snowblower can all agree… Shoveling snow is the worst. If you're not looking to invest in a full snowblower just yet and shell out hundreds of hundreds of dollars for it to be used for 20 minutes 5 times a year, maybe this electric snow shovel might be for you.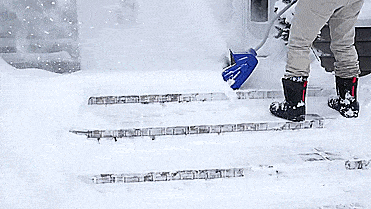 the deal for quick, easy, and CORD-FREE snow pickups on decks, steps, patios, and sidewalks. Battery + Charger Included. Featuring exclusive ECOSHARP technology for no-fade power performance.
NOT YOUR AVERAGE Shovel!
The Snow Shovel Plus 324E electric snow shovel is a compact yet lightweight tool that is ideal for quick snow pickups on patios, decks, steps, and sidewalks. Packed with a powerful 10-amp motor, the Snow Shovel Plus moves up to 300 pounds of snow in just one minute of use! Say goodbye to the gas can, the oil, and the backbreaking shovel.
Easy and Effortless: 
The Snow Shovel Plus makes snow removal quick, easy, and effortless without polluting the atmosphere with toxic emissions. If you've been pounded with more than a 6-inch snowfall, you can still use your Snow Shovel Plus.
Convenient Access:
Start by removing snow off the top layer and then work your way down until you have a clear path to the ground. Weighing only 14 pounds, the Snow Shovel Plus can be easily transported onto your deck, patio or steps, and is compact enough to fit inside a hall closet for convenient access.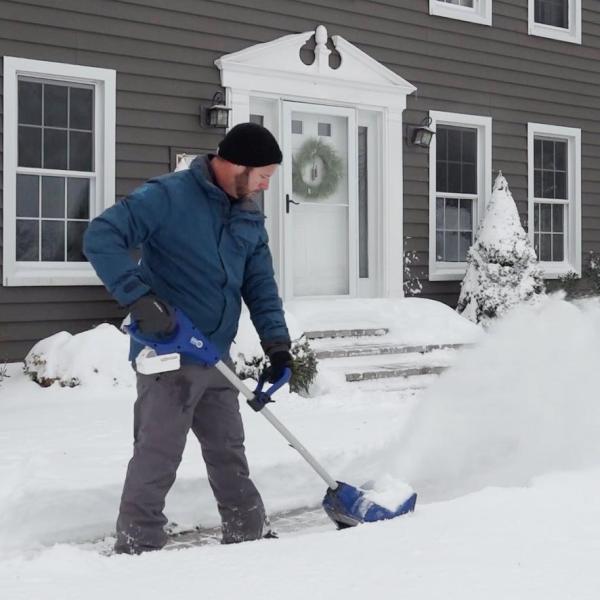 Rechargeable:
No pull cords, gas, oil, tune-ups, carbon emissions, or tangled extension cords 2-blade high-impact, low-temperature paddle auger throws snow up to 20 feet and cuts an 11 in. x 7 in. path. 24V ion 5.0 Ah rechargeable lithium-ion battery provides up to 27 minutes of whisper-quiet runtime. 
About this item:
VERSATILE & MAINTENANCE-FREE:
Ideal for quick snow pickups on small to mid-sized driveways and walkways. No gas, oil, or tune-ups make it effortless to start and maintain.
  
POWERFUL:
The 13-amp motor moves up to 550 lbs. of snow per minute. 2-BLADE AUGER Cold and abrasion-resistant plastic auger cut 18 in. wide by 8 in. deep with each pass.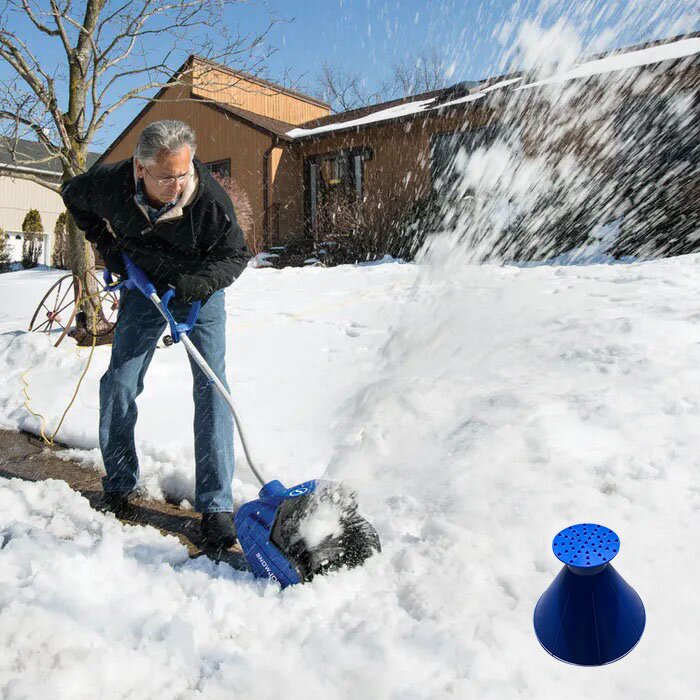 Specifications:
Brand Snow Joe
Power Source Corded Electric
Item Dimensions LxWxH 39.76 x 19.49 x 38.58 inches
Item Weight 25.9 Pounds
Voltage 40 Volts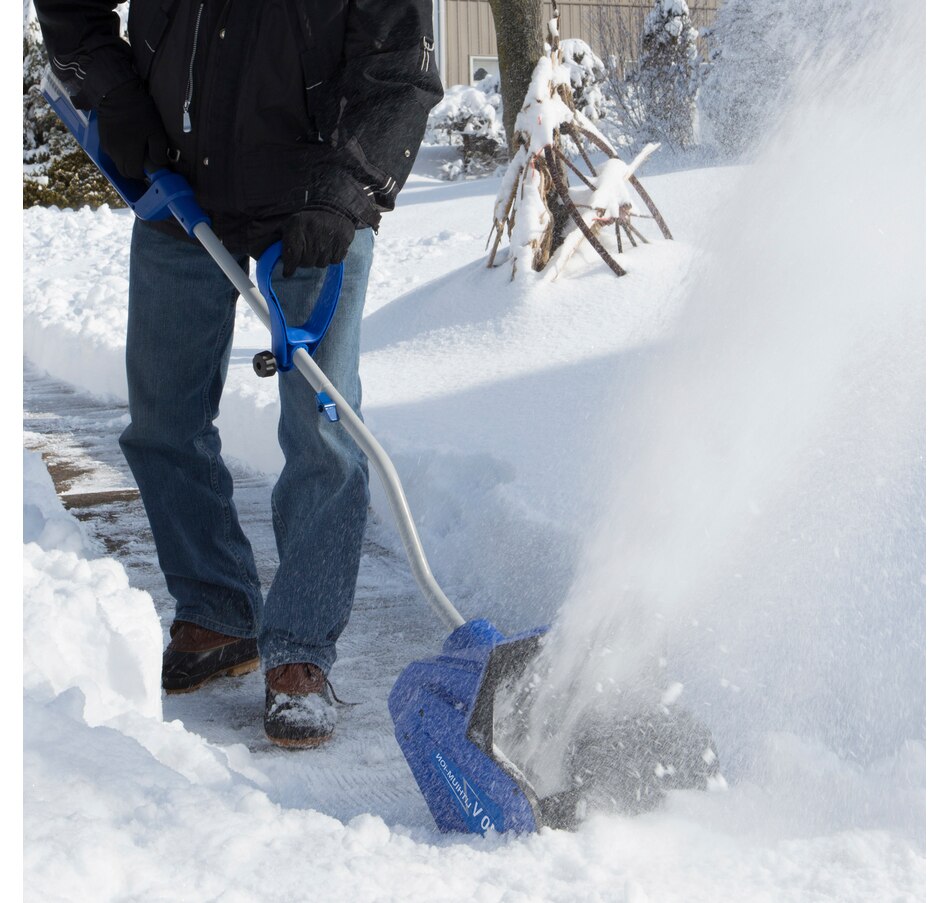 Reviews (0)
Only logged in customers who have purchased this product may leave a review.
Related products