Description
This Floating Pet Fur Filter collects excess pet hair and lint from your clothing and apparel into the net. Toss it in the washer and it floats on right on top. It effectively removes pet hair from sticking on your clothing, making them fresh to wear. It's reusable for 1,000 loads of wash. We recommend to buy 5 or more for higher-capacity washers (larger than 7kg).
Highlights:
MADE FOR LAUNDRY: it collects excess pet hair and lint into the net easily

EASY TO USE: Simply toss it in and it floats right on top of the clothes.

REUSABLE: it can be used multiple times and it can be used to stop lint from clogging laundry tub or sink.

FOR THOSE WITH PETS: Perfect for those who have fluffy pets.

WHAT TO BUY: Recommended to buy 5 or more for washer capacity larger than 7kg.
Specifications:
Package Includes: Floating Lint Hair Catcher(1 pc)
Material: Polyester, PP
Floating Size: Approx. 8 x 8 xm
Mesh Size: Approx. 15 cm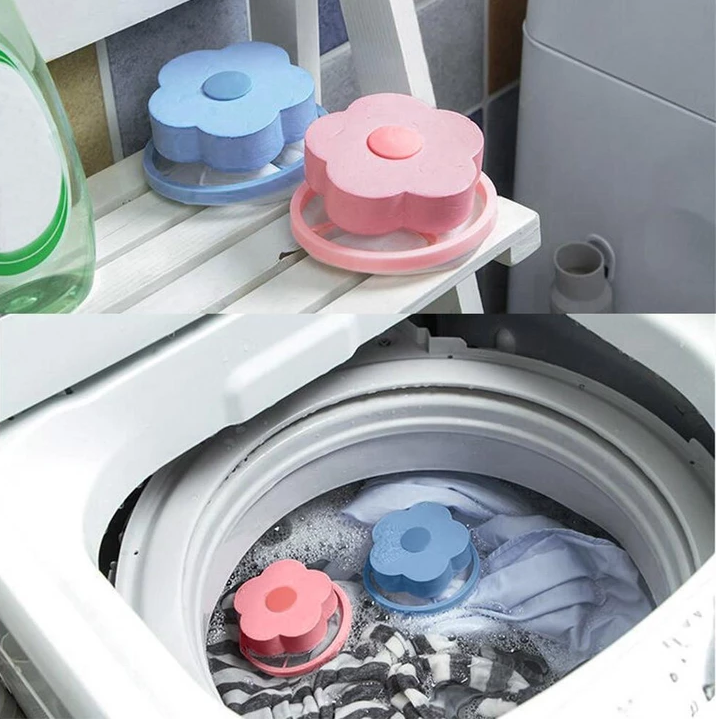 Reviews (0)
Only logged in customers who have purchased this product may leave a review.
Related products