Sketch Wizard Tracing Projector
Description
The Sketch Wizard Tracing Projector will help anyone express their creativity and have fun while drawing! Build self-confidence with drawing, keep art fun, and never ever say, "I can't draw." 
The Sketch Wizard Tracing Projector is the best gift for anyone who loves to draw or is interested in art. Draw any masterpiece more easily!
How To Use:
Through the lens paper, you can see the picture on the drawing. The trackpad has two sides, the front and back, and the projection effect on both sides is different. Please use the front side. You can use it for mobile phones and tablets. The bracket has two kinds of splicing methods, which are simple and quick to assemble.
Highlights:
Set comes with: 1 x Sketch Wizard Tracing Projector

Material: Acrylic
Size: 200*130*1.5mm
Supports: Mobile phones and tablets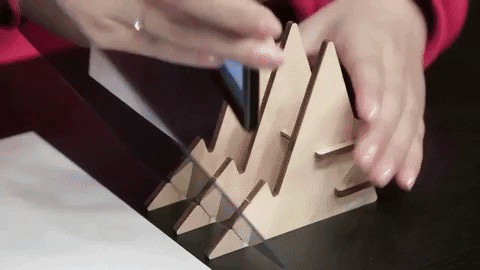 Reviews (0)
Only logged in customers who have purchased this product may leave a review.
Related products