The Forearm Forklift Moving Straps
Description
⭐Forearm Forklift Carry All Kinds Of Items Big & Small⭐
The Forearm Forklift moving straps are a pair of adjustable straps that employ leverage which makes the item being carried seem much lighter! The straps are used for moving heavy items of different shapes and sizes.
They're used to safely lift furniture, appliances, mattresses, and other pieces weighing up to 800 lbs. while encouraging proper lifting techniques which reduce back injuries. 
MOVES LARGE & HEAVY OBJECTS MORE EASILY:
Employs leverage, making the item being carried seem 66 percent lighter. Heavy-duty Rated to 800 pounds. Not only that, they're high quality, easy to use, affordable, and simple to set up.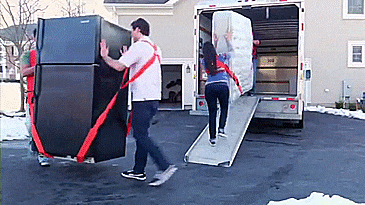 Ergonomic:
Designed to encourage proper lifting techniques and reduce back injuries due to heavy and repetitive lifting.
  
Adjustable:
Each polypropylene strap is 9 feet 4 inches long and has 3 loops at each end, providing up to 48 inches of adjustment to easily carry small through large-sized items. 
Features:
Use these straps to carry all kinds of items big and small.
Forearm Forklift moving straps are constructed of heavy-duty, webbed nylon with padded cuffs.
The moving straps reduce potential injuries by encouraging proper lifting techniques.
They are adjustable up to 48″ so you can easily carry them.
Rated up to 800 lbs.
long 2.72 M*4.5 cm.
Benefits:
Convenient for carrying small, medium, large, and extra-large pieces.
Straps encourage proper lifting techniques.
Reduce the weight of the item being carried.
Eliminates the possibility of a crash of the wood and tile floors.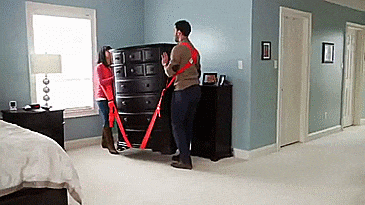 Package List: 
A pair of lifting straps. 
Reviews (0)
Only logged in customers who have purchased this product may leave a review.
Related products