UV Sanitizer Toilet Motion Sensor Light (16 Colors)
Description
This UV Sanitizer Toilet Motion Sensor Light is not just a night light! With a built-in UV light, it kills more than 99% of germs and viruses found in the toilet bowl. Once we leave the toilet, the UV light will start and work for 2 minutes following the LED light turning off. 
The light is motion-sensored! The toilet light turns on when we are 3-5 meters away. No need to turn on the full bathroom light and affecting your eyes in the night. The light features 16 different colors that will change the look of your toilet automatically.
Highlights:
Dimensions: 70 x 65 x 25mm
Lumious Colors: 16 different colors
Batteries: 3 X AAA (not included)
Easy to Install: Just clip it on to the side of your toilet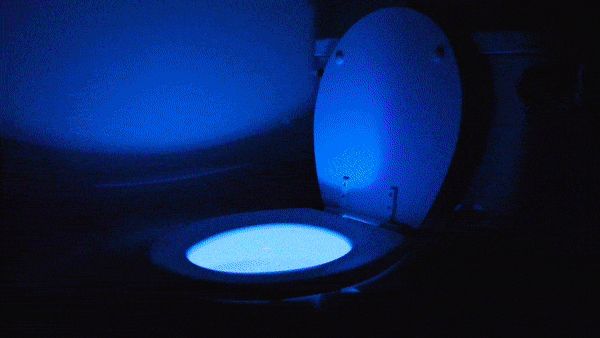 Reviews (0)
Only logged in customers who have purchased this product may leave a review.
Related products